Michael James Sullivan
MARCH 3, 1946 – FEBRUARY 27, 2019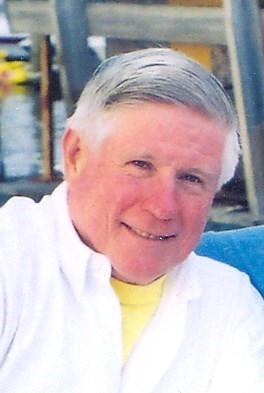 Michael Sullivan, age 72, of Medfield, MA, passed away on Feb 27, 2019 surrounded by family.
Michael was born in Fall River, MA on March 3rd, 1946. He graduated from Durfee High School and continued on to receive a bachelor's degree in Political Science and a master's degree in state government at University of Pennsylvania Wharton School.
Michael started his career as an assistant town manager in Arlington, MA. In 1975, he moved to Medfield as a full-time administrator in Medfield, MA. In 1984, his title changed to Town Administrator, which he held until his recent retirement on January 18, 2019. Mike dedicated his life to the town of Medfield, not only as an employee, but also as a much-loved resident. He kept his parent's home in Fall River, which was a nice weekend getaway for him. Mike enjoyed cooking, and always had a dish or two to bring to family and friend celebrations. He enjoyed walking the streets of Medfield, and always had a good story, fun fact, or a pun.
Michael is predeceased by his father, Dennis Sullivan, his mother, Mary (Quinn) Sullivan, and his brother, Daniel Sullivan, and sister-in-law, Marilyn (Toohey) Sullivan, of Troy, NY.
He is survived by his brother, Dennis Sullivan, and sister-in-law, Billie Sullivan, of Virginia Beach, VA. He is lovingly remembered by his nieces and nephews: Michael Sullivan of Troy, NY, Patrick Sullivan of Rensselaer, NY, Erin (Sullivan) Teta of Troy, NY, Sean Sullivan of Wrentham, MA, Colleen (Sullivan) Chalmers of Norfolk, MA, Anne (Sullivan) Ross of Palm City, FL, Denise (Sullivan) Glatt of Virginia Beach, VA, and Jill (Sullivan) Ward of Virginia Beach, VA. He was uncle to 24 great nieces and nephews. Beloved by all, he will always be remembered by relatives and friends as "Uncle Mike".
His funeral will be held on Tuesday, March 5, 2019 at 9am from the Waring-Sullivan Home at Cherry Place 178 Winter St., Fall River, followed by his Mass of Christian Burial at 10am in Holy Name Church, 709 Hanover St., Fall River. His visitation will be held on Monday from 4 to 8pm. In lieu of flowers, memorial donations may be made to The American Cancer Society http://www.cancer.org For directions and tributes, please visit: http://www.waring-sullivan.com